At Dwellings, we believe interior design should be affordable and fun. We love working with clients and making their vision come to life.
Residential Design

Whether you're looking to make a simple update or want to design your entire home, we'll make it happen! First, we'll meet with you in person or virtually to discuss your needs and get an understanding of your style. You will then receive inspiration boards for each room for review.
Once you agree on the direction of the design, we then start selecting actual items to meet your desired look, specifications and budget. Our huge network of vendors means that the range of products we can source to create your unique is virtually limitless! You will also receive a floor plan and mood board with actual products for each room, accompanied by an itemized price list for review and sign off.
This is when things really start to pick up. At this stage, all items are ordered, shipped, imported, inspected, delivered and installed in your home as per the design. All you have to do is watch it all come together and enjoy!
Rental Properties
Since the launch of the Design Studio in 2008, we have completed and installed designs for a multitude of rental properties, ranging from high luxury to budget accommodations, so we know how to create a home that will stand out in the market while hitting the mark with your budget. Let us put our expertise at your service to help you meet the return objectives for your investment property.
The design process is the same as for residential, but we bring an added business acumen to the equation striking the perfect balance between inspiration and financial realities.
Commercial Projects
Now more than ever, it is paramount for hotels and restaurants to offer a unique setting and experience to attract customers. Our proficiency with hospitality projects and ability to source custom furnishings at affordable prices direct from factories worldwide can help you meet your target look and price. We are also familiar with all the requirements of providing contract grade furnishings and work with reliable quality control agents to ensure all furnishings are produced to specifications.
Contact us today to see how we can help you with your project.
MEET THE DESIGNER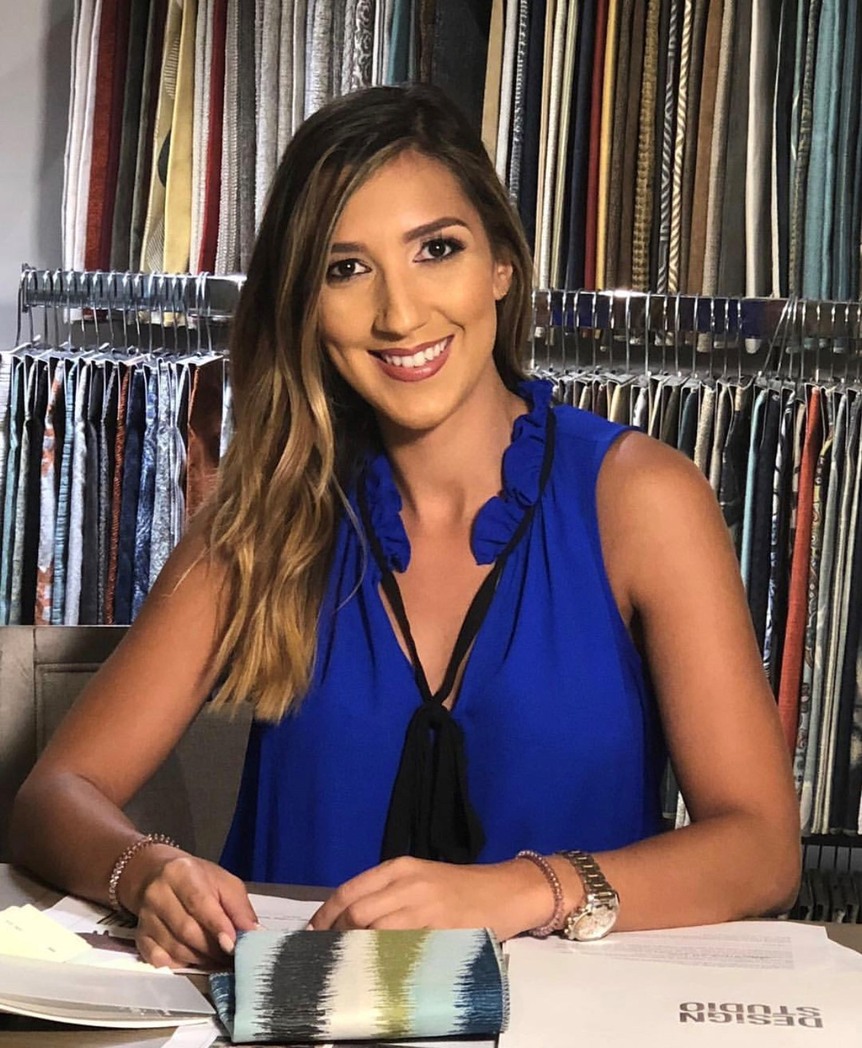 Janine Hinkson-Seale
"My tip for any project is to start with inspiration - whether it be an image of a beautiful space, a piece of artwork or simply a color or feeling. Creating a space from something that you love, will ensure you love your space."
Janine was one of the first to join the Dwellings team in 2006. She first started as a part-time sales associate while completing her Bsc in Psychology, and then worked her way up through Visual Merchandising, Buying and Marketing acquiring a profound knowledge of the home furnishings category and the market.
Her keen eye for design and natural talent for connecting with customers, led her to take over the management the Design Studio in 2010. Since then, she has worked on a multitude of projects both residential and commercial, varying from budget-friendly to some of the most luxurious properties in Barbados.
Janine's easy-going nature and personal style match the elegant yet approachable spaces she creates. While her passion is creating designs from scratch, she also enjoys recreating "looks for less" and working alongside other designers to help them source items from around the globe to exceed client expectations.
"The process was so easy even being on the other side of the world. I received excellent assistance with my choice of pieces and was guided in the right direction. I also received reduced costs due to a sale being on at the time, which is fantastic honestly as I would never have known about a sale. Customer service I would rate 100% and the pictures which have been taken are proof that I made the right choice."
"Janine provided me with options and once she got an idea of what I was looking for, she was able to provide me with a very nice selection which allowed me to just go through like a shopping cart and pick what I wanted. Pricing was competitive as I used Dwellings to outfit a previous home as well. Communication was seamless as I am located in the US and was able to provide payment online. Once my villa was completed, the delivery team was very professional and made sure things were installed as per the design. I would highly recommend anyone in the market for design ideas to check out Janine and the design team at Dwellings."
"We had an all round excellent service from Luis and Janine and will continue to use them in the future - can't fault them."