Melbourne Bamboo French Press 8 Cup
A glass, cork and bamboo French press. You can use it with coarse ground coffee to make a strong and flavorful cup of coffee. Alternatively, you can also use this French press with loose-leaf tea or to make cold brew coffee.
The Melbourne Coffee and tea press features heatproof borosilicate glass. Also, this glass is completely heatproof and will never cloud or impart any flavor. T
 Capacity of 8 cups / 1000 ml / 34 fl. oz, enough to make two to three large cups of coffee.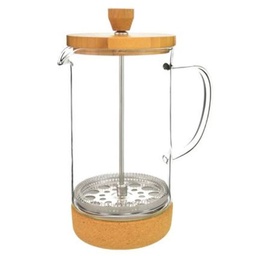 Melbourne Bamboo French Press 8 Cup
Bds$ 

114.95

Bds$ 

114.95
Bds$ 

114.95