Haven Sectional Armless Pearl
This modular piece allows you to fully customize your sofa or sectional the way you want to perfectly fit your needs, to ensure that any home can accommodate its own take on modular styling. 
The Haven modular sofa is based simply on three fundamental pieces: the corner, the armless, and the ottoman. These pieces are constructed with a hardwood frame base and are topped with foam to ensure superior comfort. All seat and back cushions are filled with a fiber and down blend that creates the casual style of the design.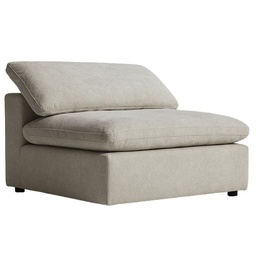 Haven Sectional Armless Pearl
Bds$ 

1,899.00

Bds$ 

1,899.00
Bds$ 

1,899.00